Thank you for your interest in our church. Lehighton Bible Church began in October of 1970, and we are celebrating our 50th Anniversary this year! I became the full time Pastor of the church in May of 2014.
We are an independent grace church, teaching that we live in the Dispensation of Grace and are saved by the Gospel of Grace.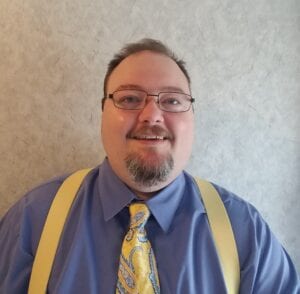 I teach from the King James Bible and practice right division of the Scripture. If these beliefs already align with yours, and you have been looking for a grace church, please visit us, as we grow and study the Scriptures together! If you have never heard of the concept of right division, or of the Dispensation of Grace, or maybe you are confused about what salvation really is, I would love the opportunity to explain them to you.
I am often told that our church is warm and friendly. I would like to extend an invitation to you to come and find out for yourself! We are located in Lehighton, PA just off the Mahoning Valley exit of the turnpike. I look forward to seeing you soon!
Thank you for visiting us today!
Pastor Randy Parker
Service Times
Sunday
Wednesday
Location
160 Jamestown St.
Lehighton, PA 18235